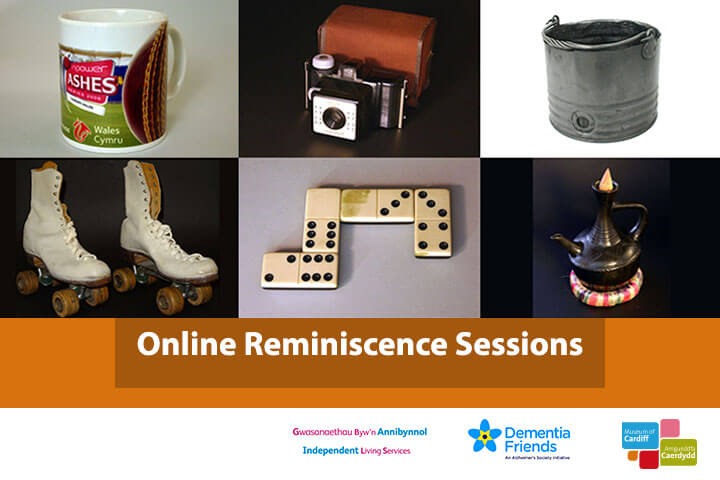 Online Reminiscence Sessions
Starts :

Dechrau :

06 Apr 2022

Ends :

Gorffen :

06 Apr 2022

Time:

Amser:

1:00 pm - 2:00 pm

Organiser:

Trefnydd:
Museum of Cardiff, in partnership with Independent Living Services are offering free, informal reminiscence group sessions, held over Microsoft TEAMS.
Join in with our informal group chat, or simply sit and listen as we look at objects, photographs and share memories.
The sessions take place on the first Wednesday of the month and last for one hour.
E-mail us at cardiffstory@cardiff.gov.uk to request a Microsoft TEAMS link to take part.
---
EVENT LOCATION
LLEOLIAD Y DIGWYDDIAD
Map Unavailable
---
NEXT EVENT
DIGWYDDIAD NESAF
Dinky Dragons
- 08/12/2023 - 10:00 am - 3:00 pm