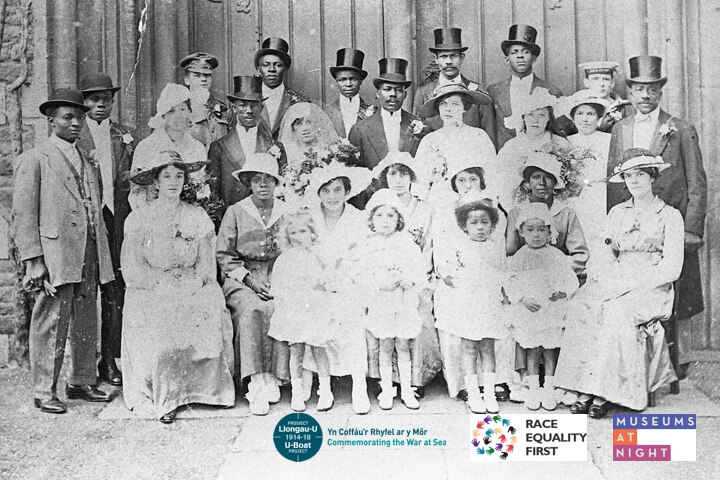 Launch Event: People of Butetown
Starts :

Dechrau :

01 Nov 2019

Ends :

Gorffen :

01 Nov 2019

Time:

Amser:

6:00 pm - 9:00 pm

Organiser:

Trefnydd:

Museum of Cardiff
New works by artists Gavin Porter, Ali Goolyad, Kyle Legall, Zaid Djerdi and Anthony Ward.  Using the centenary of the 1919 Race Riots as a starting point, the artists will present film, poetry, painting, photography and music to tell the stories of prejudice and racism experienced by the people of Butetown, but also to celebrate community resilience and creativity.  Gavin Porter: 'I am a film-maker and theatre-maker from Butetown, Cardiff.  I am interested in the themes of voice and representation, especially the question of whose voice gets heard.  I am extremely excited to be working on this project with other artists from Butetown'.
Free entry, no need to book.
The artworks will be on display from 1 to 28 November.
---
EVENT LOCATION
LLEOLIAD Y DIGWYDDIAD
Museum of Cardiff
The Old Library, The Hayes
Cardiff
CF10 1BH


---