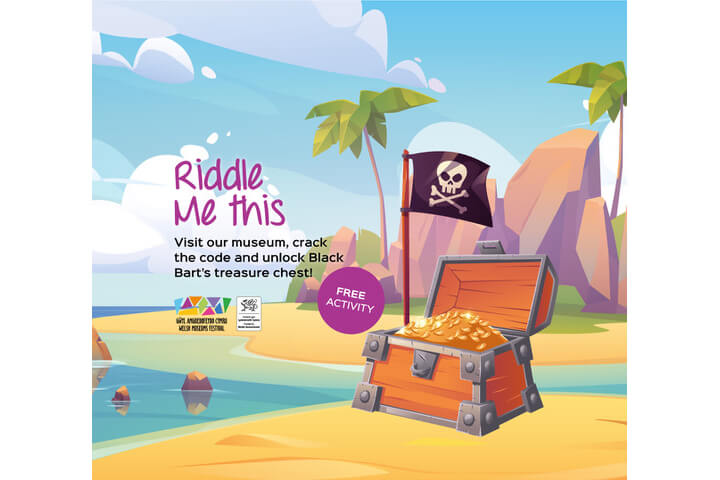 RIDDLE ME THIS
Starts :

Dechrau :

22 Oct 2022

Ends :

Gorffen :

06 Nov 2022

Time:

Amser:

10:00 am - 4:00 pm

Organiser:

Trefnydd:

Museum of Cardiff
Wales is the birthplace of many a famous pirate – but none so famous as Black Bart.
Our land is filled with legendary tales of lost pirate treasure, and of secret codes and treasure maps that mark their hiding place. Can you solve riddles and puzzles to crack the code and unlock Black Bart's treasure chest? If you fancy a go, visit our museum 22nd October – 6th November.
A FREE fun activity for children 8+ as part of Welsh Museums Festival. The Festival is funded by Welsh Government.
---
EVENT LOCATION
LLEOLIAD Y DIGWYDDIAD
Museum of Cardiff
The Old Library, The Hayes
Cardiff
CF10 1BH


---