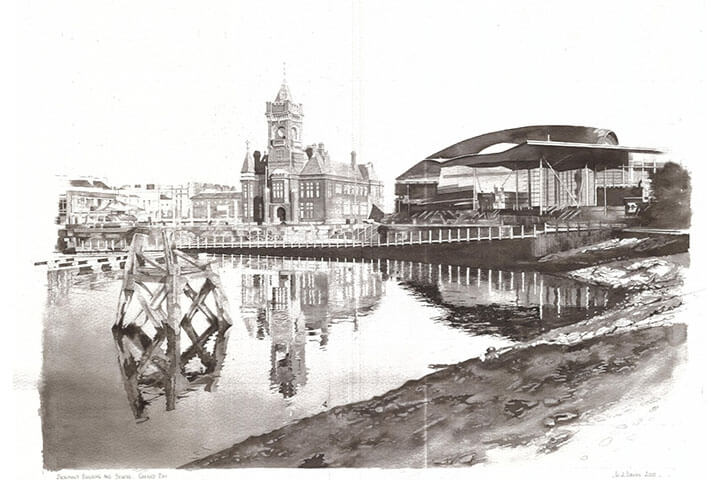 Cardiff: The City Centre & Beyond
Starts :

Dechrau :

05 Apr 2023

Ends :

Gorffen :

16 Apr 2023

Time:

Amser:

10:00 am - 4:00 pm

Organiser:

Trefnydd:

Museum of Cardiff
A charity art exhibition in aid of the British Red Cross: 'Cardiff: The City Centre & Beyond' features 40 paintings by L.J. Davies, and 'Living Nature' has 10 paintings by Jennifer Humphries.
Two local artists and members of the South Wales Art Society are selling their paintings to raise money for the British Red Cross. L.J. Davies has been painting in Cardiff since 1998 and uses her distinctive monochrome style to capture images of the city's landmark buildings and statues. There is an A5 catalogue accompanying the forty paintings which summarises the cultural background to each scene. Jennifer Humphries is exhibiting a selection of 10 colour paintings of flowers and animals.
The exhibition is at the Museum of Cardiff from Wednesday 5th – Sunday 16th April (inclusive) from 10.00-16.00 daily.
No booking required. Free entry.
---
EVENT LOCATION
LLEOLIAD Y DIGWYDDIAD
Museum of Cardiff
The Old Library, The Hayes
Cardiff
CF10 1BH


---